Prepare to make an impact every day, starting now
Begin your journey to helping others. Explore program rankings, career advice, and more.
Take the first steps towards your counseling career
Get started with the right program. Tell us where you're headed with your counseling career, and we'll find the best programs to meet your goals.
Earn your bachelor's degree in a relevant field
Earn your master's in counseling
Get your national certification
Obtain your state licensing for practice
Find the education that will help you make a difference every day.
Best master's degrees in counseling
Review rankings for a variety of master's degree concentrations. We research and rank schools based on important factors such as accreditation, affordability, earning potential, and school reputation.
Open up opportunities with your Master's
Prepare for a professional license
Work toward a doctoral degree
Get qualified for a variety of careers
Unlock higher pay potential
Counselors with a master's degree earn an average salary of $50,000. Some specializations enjoy an even higher median salary. Explore affordable master's programs with high-quality coursework, unique field experiences, and a return on your investment.
Find your program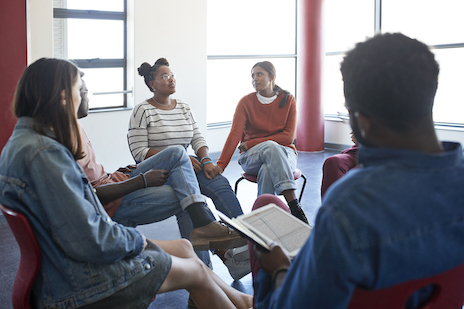 Accredited Online College Programs
Are you ready to do impactful work in your community?
Tell us what you'd like to specialize in, and discover which schools offer a counseling degree program that can help you make an impact on the world.