What is the Difference Between a Master's in Counseling and a Master's in Counseling Psychology?
| Staff Writers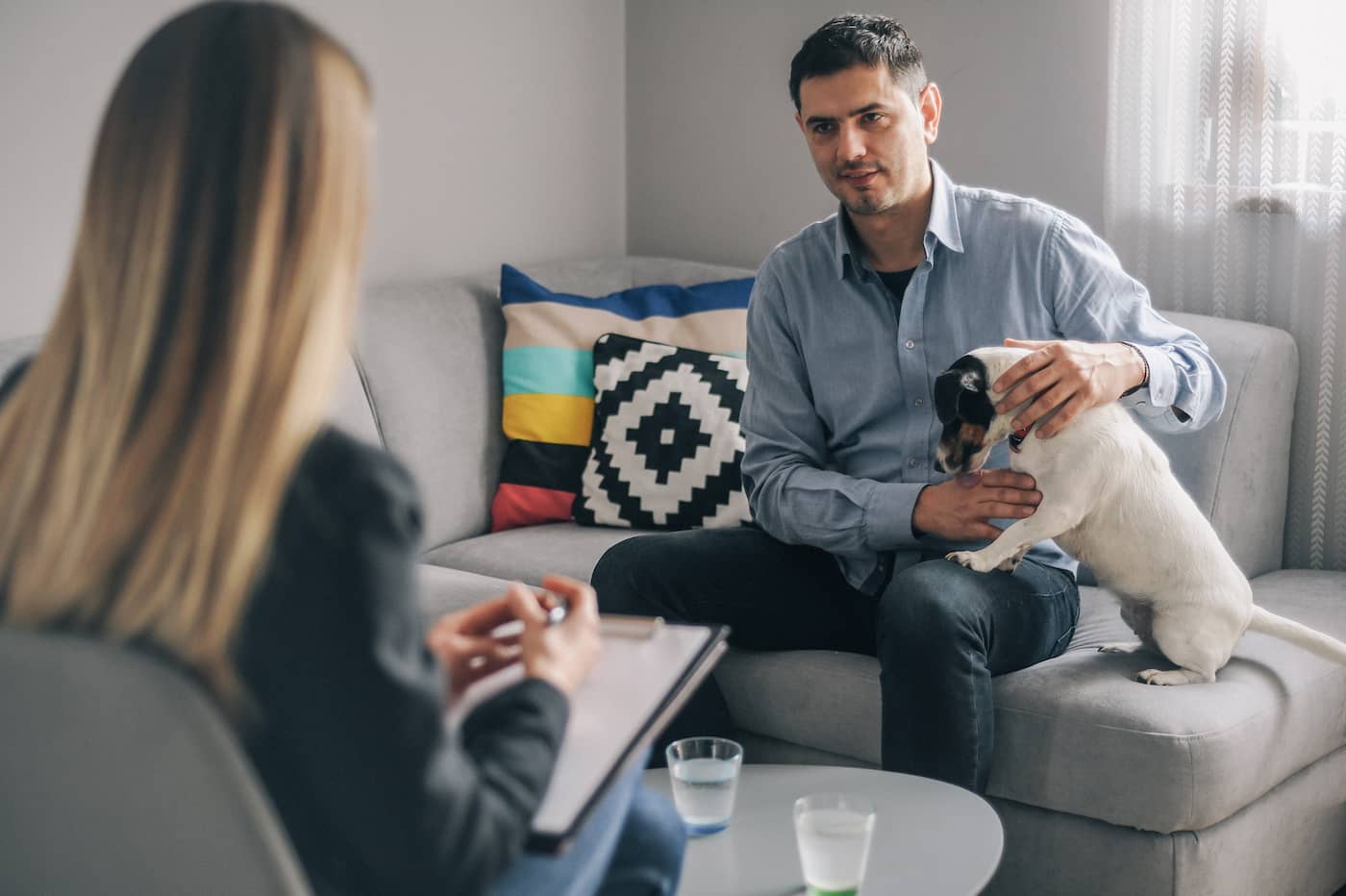 Are you ready to find your fit?
Find the information you need to find, get into, pay for, and thrive in the best college for you.
While they sound very similar and may overlap in some ways, a master's degree in Counseling is not quite the same as a master's in Counseling Psychology. These degrees have different approaches to similar work. They also have a different path to licensure and will affect your ability to work in academia in different ways.
Focus and Specializations
Master's in Counseling
The master's in Counseling is focused primarily on overall health and well-being of the client. In general, people who hold this degree do not work with people who have severe mental illnesses. The specializations offered usually include children and families, school counseling, marriage counseling, and addiction counseling, although different programs may have a wider range of opportunities.
This degree is considered to be a professional degree, meaning it is primarily focused on the professional aspects of the job rather than the theory. Master's students in Counseling generally do not conduct or participate in research projects, and will often not need to write a master's thesis in order to graduate. The focus of the program is about learning best known practices to serve your clients.
Licensure from this program will come through the National Board of Certified Counselors and require a nationally recognized examination and work experience
Resource: Best Online Master's in Counseling Degree Programs
Master's in Counseling Psychology
This degree has a very similar focus. It is based more on working with healthy populations who may have life difficulties rather than those with severe mental illness. However, there is a wider range of specialization in the Counselling Psychology degree, which may include health psychology, child development, industry psychology, health psychology, sports psychology, forensic psychology, eating disorders, anxiety disorders, and crisis intervention to name a few. While some of these can be found in a master's of Counseling program as well, they are more widely available in this degree.
This degree is often considered to be an academic degree. While client care is still taught, there is a larger focus on research. Students in this program will typically engage in research projects and will need to conduct and write a master's thesis. For students who hope to go on to get their PhD, this degree often makes them a stronger candidate due to its stronger background in academia.
In order to become licensed through this program, you will need to go through the American Psychological Association. Licensing requirements will vary by state, but usually require a set number of clinical hours.
Featured Online Programs
Figuring out where to apply? These top, accredited schools offer a variety of online degrees. Consider one of these accredited programs, and discover their value today.
Admissions
Master's in Counseling
Before applying to a Master's program, be sure you are familiar with the prerequisites for earning a Master's in Counseling Degree. Getting into this program will require reasonably strong grades and either volunteer or professional experience in order to demonstrate your commitment to the field. Working or volunteering in a clinic or residential treatment facility are good ways to show your dedication. If you hold a bachelor's degree, you may be able to work as a case manager for a year in order to strengthen your application. You will need letters of recommendation, usually three, and may need to take the GRE depending on your program.
Resources:
Master's in Counseling Psychology
You will most likely need higher grades to get into these programs–a GPA of at least 3.5. The GRE is generally required, and a score of at least 1200 will make you more competitive. Experience in a counseling setting is an excellent way to show your commitment here as well. However, you should also get some experience in a research capacity.
These degrees cover a very similar field with a slightly different focus. Whichever you choose, you will be able to enter the professional counseling world, working directly with clients. Those with a more academic bent should consider the master's in Counseling Psychology, while those who are all about hands on work with clients may be happier with a master's in Counseling.
Explore our list of mental health resources, including counseling for BIPOC. Find and connect with mental health organizations that center BIPOC needs.
Are you feeling anxious or stressed about adjusting to life after the COVID-19 pandemic subsides? Consider these tips as society returns to a new normal.
Your financial situation should not prevent you from securing care for your mental health. Discover ways that you can find free and affordable therapy options.
ARE YOU READY TO DO IMPACTFUL WORK IN YOUR COMMUNITY?